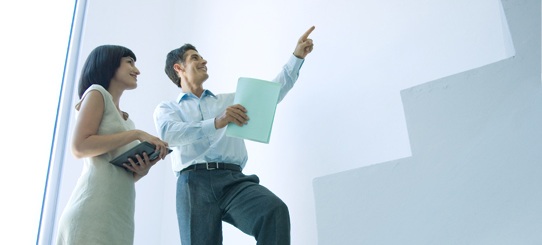 Inspired by Galician heritage and history, La Coruna is a luxurious sophisticated town that treasures a number of monumental landmarks, immaculate bays, and soft sandy beaches. Located in the heart of this vibrant city, Engel & Voelkers real estate La Coruña offers excellent insights into the real estate and property market. Our exceptional service team and pool of dedicated professional consultants are always ready to offer expert advice and suggestions related to the industry.
Life in the charming seafront city of La Coruña offers endless opportunities for leisure—from historical and architectural sites to surfing on lush waters. Here at Engel & Völkers real estate agency La Coruña, with our comprehensive portfolio of properties and a team of expert consultants, we can help you find your next seaside place.
La Coruña is both a busy port and a populous city in Galicia, Spain.
With warm summer winds and abundant rainfall, the combination of nature and beautiful architecture is an attractive sight for those who are looking to invest.
Engel & Völkers talented advisors offer knowledge, experience, and professionalism to enable you to make a sound investment.
 
A port city located on the northwest of Spain, La Coruña is symbolic of good food, rich culture, fabulous sea-front promenades, and virgin beaches. Engel &Völkers La Coruña, presents a unique and comprehensive portfolio of stunning properties. Our team of professional consultants offer a personalized service catered to your needs.
The second most populated city in the autonomous community of Coruna, the port city of La Coruña has a favoured Geography position offering many unique real estate investments. At Engel & Volkers La Coruna, we boast a unique and comprehensive portfolio of quality real estate properties, ranging from apartments and duplexes to villas and mansions.
Wherever you go to find a home in La Coruña, you can feel proud of being in a UNESCO world heritage site. To help you make astute choices, the knowledgeable consultants from Engel & Voelkers offer the finest residential properties and real estate within and around this mesmerizing city of museums and distinguished churches, that is blessed with riveting summers.
Engel & Voelkers real estate La Coruña
Address: Rúa Ferrol, 16, 15004 A Coruña
Phone: 981 91 00 60
Fax: +34 981 92 69 34
Email: [email protected]
real estate for sale, property for sale, homes for sale, real estate for sale La coruna
Encuentranos en:
Rúa Ferrol, 16, A Coruña
15004
Coruña (A) (Coruña, A) España
Estadísticas
Visitas hoy

1

Visitas mes

3

Visitas totales

50

Seguidores

0

Shares

0

Aquí desde

24-02-2020