Green Alley Award 2020 for new companies and entrepreneurs in the circular economy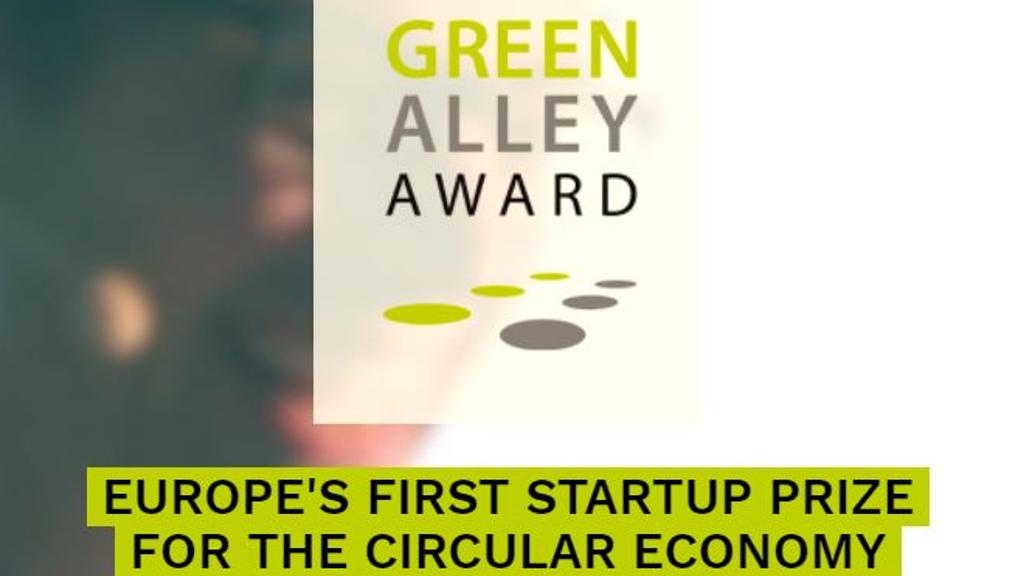 With a cash prize of 25,000 euros
Hasta el martes, 17 de noviembre de 2020 a las 23:59
The Green Alley Prize is the prize for new companies and entrepreneurs in the circular economy. Our mission is to convert the linear into a circular economy and transform the waste and recycling industry as we know it today. Together, we encourage and promote promising business ideas that use new services, products and technologies to turn waste into a resource.
ADDRESSED TO:
We are looking for new companies based in Europe that want to face the global waste challenge using:
-Digital circular economy solutions
-Recycling solutions
-Ideas for the prevention of waste
PRIZE: An all-day event in Berlin offers great opportunities for networking and learning, and the grand final of the night's release offers many benefits for the six finalists, as well as for the only winner:
FINALISTS: 
· Feedback from senior experts in circular economics and beginning mentors
· Networking opportunities and new business contacts.
· Playing field for potential investors and the media.
WINNER: 25,000 euros in cash
DATES: Applications open on September 8, 2020.
The deadline for applications is November 17, 2020.