GoHub partners with The Water Tower to invest in America's best digital water start-up companies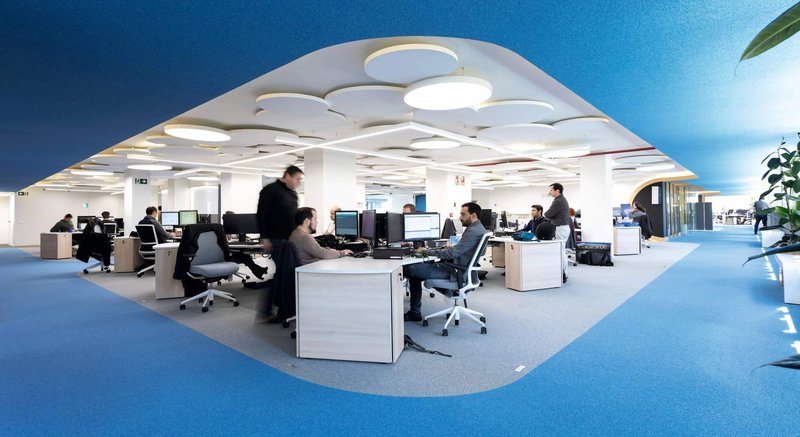 A massive project that will be the new water innovation center in the United States, to invest in the best smart water technology companies
The Water Tower, the new U.S. water innovation center located in Georgia, announces a partnership with GoHub, the corporate venturing arm of Global Omnium, with the goal of investing in the best water technology companies.
As technology plays an increasingly critical role in the water industry, accelerating the development of new technologies is necessary to help water and wastewater utilities become more resilient.
Born as the first international alliance of its kind, it began operations on January 1, 2021. The joint technology entrepreneurship program will focus on water and wastewater treatment, monitoring, metering, predictive analytics, water efficiency, digital water and other areas of interest.
It provides rapid access to cutting-edge technology, overcoming traditional barriers in the water industry and making GoAigua a unique smart water solution.
"With this collaboration, we seek to be a leading player in investing in digital water startups, as well as offering the opportunity for our portfolio companies to find new opportunities in the American market".
"With this exciting collaboration, we will be able to offer international expertise on our campus and develop important new breakthroughs in utility-focused technologies, allowing us to stay at the forefront of water innovation," said Melissa Meeker, CEO of The Water Tower. "GoHub's proven track record in innovation and in finding and supporting startups, combined with TWT's resources, will provide tremendous benefits to our partners and to the water industry as a whole."
The Water Tower is a new innovation hub that provides answers to a multitude of complex challenges facing the water industry through an integrated approach to applied research, technology innovation, workforce development and stakeholder engagement. With its mission to be a thriving water innovation ecosystem driven by imagination, informed by research and powered by pioneers, The Water Tower is especially focused on helping utilities design strategies to benefit from digital advances in water supply and quality. For more information.
GoHub is Global Omnium's corporate venturing arm, dedicated to investing in the best deep tech startups focused on the digital transformation of water, greater sustainability and improved quality of life in every city. GoHub is part of the Global Omnium group, which provides water and sanitation services to more than 300 communities and 4 million citizens in Europe. It has a presence in the United States through GoAigua Inc, an entity based in New York City. GoHub's current portfolio can be found on the website.